About Jonathan Nourok Photography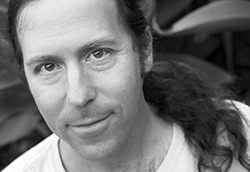 Jonathan Nourok's photographs of botanical subjects have been utilized by art consultants and interior designers for residential, corporate, hospitality and healthcare projects.


His commercial and editorial images have been published around the world. Jonathan's extensive and diverse background includes photojournalism, still life, sports, medical, travel, portrait, wedding, and public relations photography.
Jonathan graduated from California State University Long Beach with a BA degree in photojournalism after attending Rochester Institute of Technology as a fine art photography major and Orange Coast College (Costa Mesa, CA) as a photography major.
After his award winning college career, he began his professional career in newspaper photography, having his photojournalistic work used by the Los Angeles Times and Orange County Register among other publications.
Jonathan is a Southern California native. He currently lives in Big Bear City, California, in the mountains east of Los Angeles, where he enjoys native/xeriscape gardening, snowboarding, mountain biking, skateboarding and kayaking.
Some of the places and art consultants/designers that have utilized Jonathan Nourok's botanical images:
MGM, Macau
MGM, Las Vegas
Bellagio, Las Vegas
The Cosmopolitan, Las Vegas
Mirage, Las Vegas
Rio, Las Vegas
Caesars Palace, Las Vegas
Windermere Real Estate, Nevada
Mayo Clinic, Minnesota
Pomona Valley Hospital, California
3812 Gallery, Hong Kong
Art Studio 101, Arizona
Canvas Art Consultants, Georgia
d'Antonio & Associates, New York
Design In Real Life, California
Dorsey Hovde Art Design, Minnesota
Fine Art Matters, California
Frameworks, Florida
Graphic Encounter Fine Art, Colorado
Hammond Art Consulting, California
Kevin Barry Fine Art, California / Nevada
Leslie Ann Wigon Art & Design, New York
Paragone Gallery, California
Spellman Brady & Co., Missouri
Steven Greenwald Design, Florida
Style My Space, California
Vick Art Advisors, New York



What Clients Are Saying:


I used Jonathan to provide photographic artwork for a commercial office project. He was terrific, going the extra mile to be sure the photographs were mounted correctly since we were working in very large scale formats. He helped to select the pieces that worked well in the space and provided the ambiance we were looking for. Great customer service!

Joan Vaccaro - Interior Designer



Jonathan work is truly beautiful ! it looks great on line but in person WOW !! I have used his work for many projects and will continue to do so. He is a joy to work with also, very professional and intuitive.

Artspex - Art Consultant



I've had the pleasure of placing Jonathan's images on a number of projects over the years. Not only is his work absolutely gorgeous, he is easy to work with. Since my firm works with hospitality, residential, workplace and healthcare clients, we need the flexibility of how the photography can be reproduced and displayed. Jonathan's images lend themselves to being printed on a variety of substrates including paper, aluminum, acrylic, canvas, etc. Jonathan is able to provide the tools necessary for a beautiful outcome, which in turn makes us look good and the client happy.

Paragone Gallery - Art Consultant



Jonathan Helped us on a large Healthcare project, by coordinating files for review of specific imagery for the clients. Upon selection he sized the imagery for printing and the work is just beautiful! He is quite a resource to have.

Hammond Art Consulting



Jonathan has incredible imagery and the clients I work with, who are looking for his style of work, really gravitate to his pieces.
He is easy to interface with, willing to be flexible and delivers a great product.

John Barry, Kevin Barry Fine Art - Art Consultant



Jonathan took custom nature photographs at my property and turned them into stunning works of art for my walls. He has a good eye for the scene and his photos are imaginative and tell a story. Jonathan was quite meticulous with his work product and I have received many compliments from viewers about the subject matter, the quality of the work, and the overall affect of the pictures. I highly recommend Jonathan and his work and I am sure you will be very pleased with his beautiful works of art.

Debra Smith - Attorney



Jonathan has been staying in contact with us for about 2 years. We just ordered 23 hi res images in a large scale format that we will be installing on December 16th. His work is sensitive, unique and has beautiful color qualities.

We are delighted with Jonathan and his work.

I can highly recommend this fine artist and man.


Fine Art Matters Art Consulting